Purchase Sin and Swoon's Debut Album Entitled:
"Did I turn the oven off?"
in MP3 format for $6.99 CDN
Currently only available via Online MP3 Digital Download.
Please use the PAYPAL link below to pay via Paypal or by credit card.
After payment is completed you will receive your custom download link via email.
            BUY THE CD
              $6.99 CDN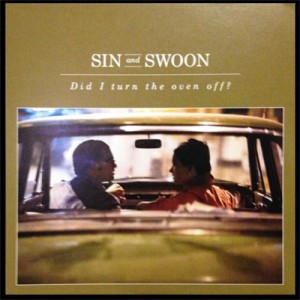 STREAMING AUDIO PREVIEW
Chicken Lil'

Michelle Tompkins

Just Let Your Conscience Be Your Guide

Alton Delmore

Big Rose In The Sky

Michelle Tompkins

3:33

The Sweetest Find

Mike O'Brien

Get Your Act Together

Michelle Tompkins

Too Crazy Without You

Mike O'Brien

Countryside

Mike O'Brien

4:08

Josephine

Mike O'Brien

3:34

Ain't That The Way

Mike O'Brien

1:47

Troubles

Mike O'Brien

3:34

Better Days

Michelle Tompkins

3:35

The Boat

Mike O'Brien

3:28

Boys And Bridges

Michelle Tompkins

2:13